The 2021 Ford Bronco hits the scene with a splash and ready to do more than just hit the paved roads of Eatontown, Wall Township, Tinton Falls, and Red Bank, NJ. This truck-like SUV has risen again and fully embraces its retro identity, while still managing to slot in off-road capabilities that compete for the top of the class, and the latest technology. Let's check out a preview of what the 2021 Ford Bronco has to offer before you stop by DCH Ford of Eatontown for a test drive.
                        

Seating Capacity

                        
                        

5

                        
                        

Cargo Volume

                        
                        

Up to 77.6 cubic feet

                        
                        

Towing Capacity

                        
                        

3,500 pounds

                        
2021 Ford Bronco Power and Performance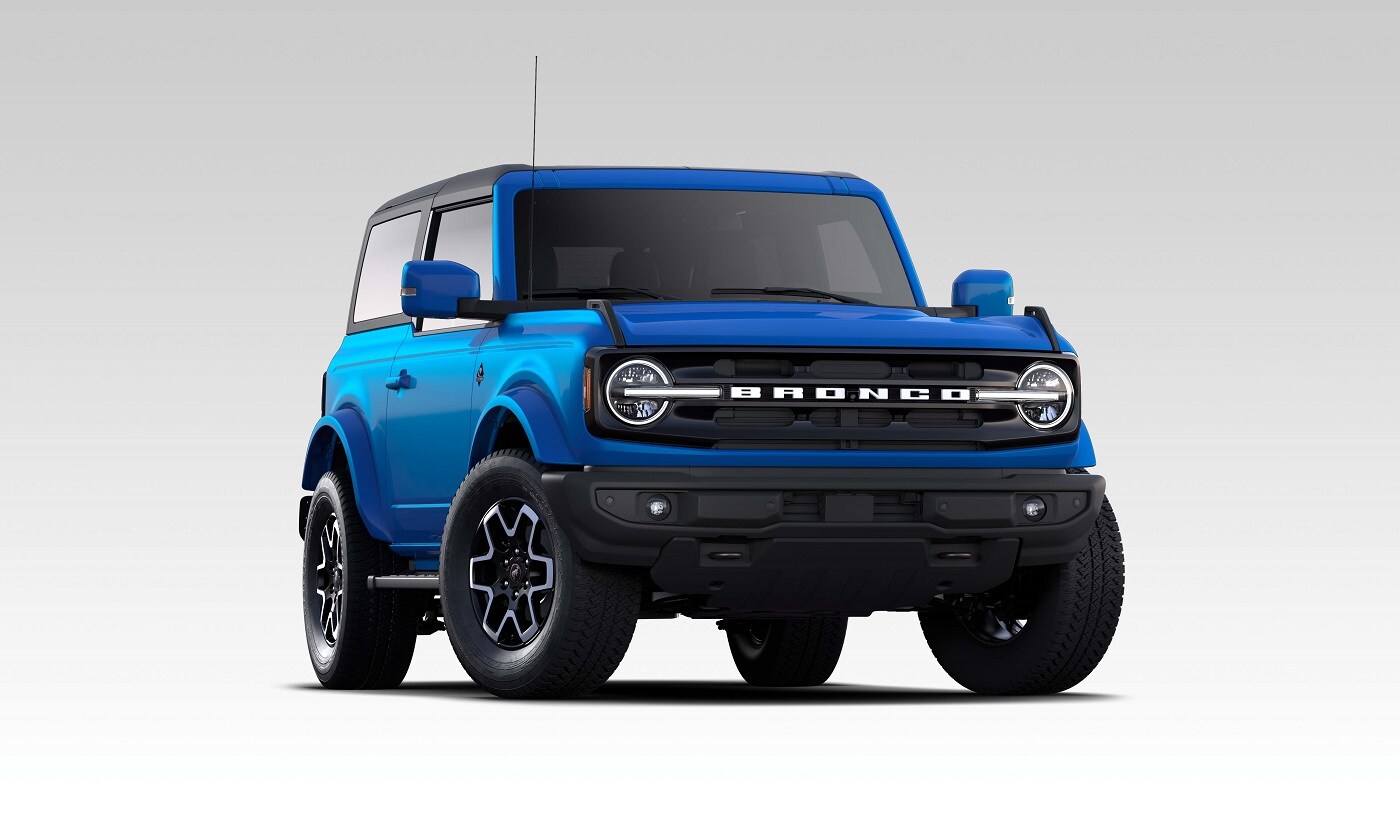 The new Ford Bronco comes in two-door and four-door configurations, but both come with the same engine choices. The base model comes with a 2.3-liter four-cylinder engine, while the 2021 Bronco also offers an available turbocharged V6 for even more powerful performance.
2.3L EcoBoost® I-4: This standard engine produces 270 horsepower and 310 lb-ft of torque.
2.7L EcoBoost® V6: This available engine produces 310 horsepower and 400 lb-ft of torque.
It comes with either a 10-speed automatic or 7-speed manual transmission, with a dedicated crawl gear for trailblazing. The manual transmission, however, is only available for the four-cylinder engine. Either engine you choose gets four-wheel-drive capabilities and a range of selectable terrain modes for handling rain, snow, gravel, mud, or a range of different levels of traction you might encounter. The Bronco also has a maximum towing capacity of 3,500 pounds with a Class II Trailer Tow Package.
Off-Roading Capability
The new Bronco was built for off-roading, pure and simple. Its transmission is built to electronically enhance the engine sound so you can hear the engine rev over rough terrain. This vehicle can tackle just about anything from mud to sand to gravel and beyond.

                        

Approach Angle

                        
                        

43.2 inches

                        
                        

Departure Angle

                        
                        

37.2 inches

                        
                        

Ground Clearance

                        
                        

11.5 inches

                        
                        

Water Fording

                        
                        

33.5 inches

                        
It also includes available cameras that let you see the ground while you're driving so you can pick the best trail. It also features a special hydraulic disconnect for the front stabilizer bar, even while the suspension is loaded up, at the push of a button.
Bronco Interior
The interior of the new Bronco combines retro with the latest technology. The beefy, horizontal dashboard has a distinctly old-school look but the newest Ford SYNC® infotainment center is front and center with a big touchscreen featuring wireless smartphone integration and extra screens that give you all the driver information you need. Drive modes are easily selectable with a dial by the gear shift.
Custom Ride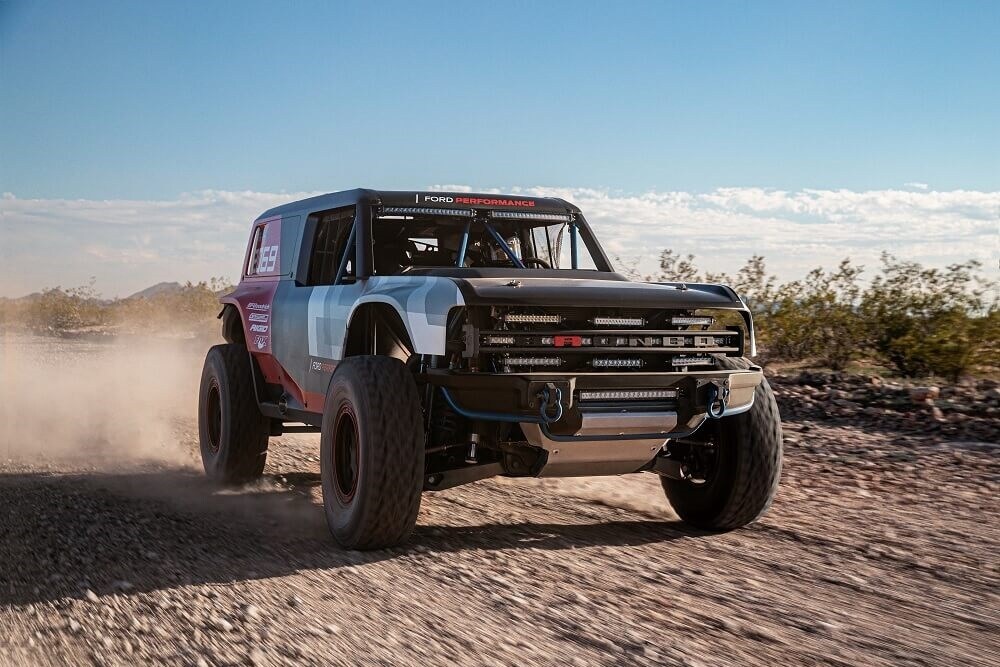 The ride experience is customizable, too. You can pop off the roof and doors, and the doors easily stow away in the back of the SUV. All the important dash controls are sealed to protect against dirt and moisture, and you can even get floor drains that allow you to just hose it all out when you're done adventuring in the wilds. That means you can set this up as a regular daily ride, or as the ideal off-road vehicle.
Get Ready for New Adventures in the Ford Bronco!
If you'd like to get the new 2021 Ford Bronco out on the roads of Eatontown, Tinton Falls, Wall Township, or Red Bank, NJ, we can make it happen. Stop by DCH Ford of Eatontown or give us a call so you can get set up with a test drive in the 2021 Ford Bronco!