Among Ford's lineup of vehicles, you will find a wide variety of capabilities. Some provide extremely efficient driving around town, while others give you strong capabilities to haul more equipment and drive over any terrain.
Luckily, here at DCH Ford of Eatontown, we make it easy for you to figure out which exact Ford model suits your personal needs. That is because on this page, you will find various Ford car reviews, which provide you with more details on the space, performance, and features of each model. Check them out now and see which Ford you would prefer to travel around Eatontown, NJ, in!
---
Inside Our Ford Car Reviews
In our Ford car reviews, we make sure to cover in greater detail the things you want to know about each specific vehicle. That means detailing the towing capacity of the F-150, off-roading capabilities of the Ford Bronco, and interior space of the Ford Explorer.
We also outline what key features each model offers, from driver-assistive technologies that help make your ride safer to infotainment systems that give you a more connected ride. We even explain what each feature is able to do and how each one helps enhance your driving experience from day to day.
---
Why Read These Reviews?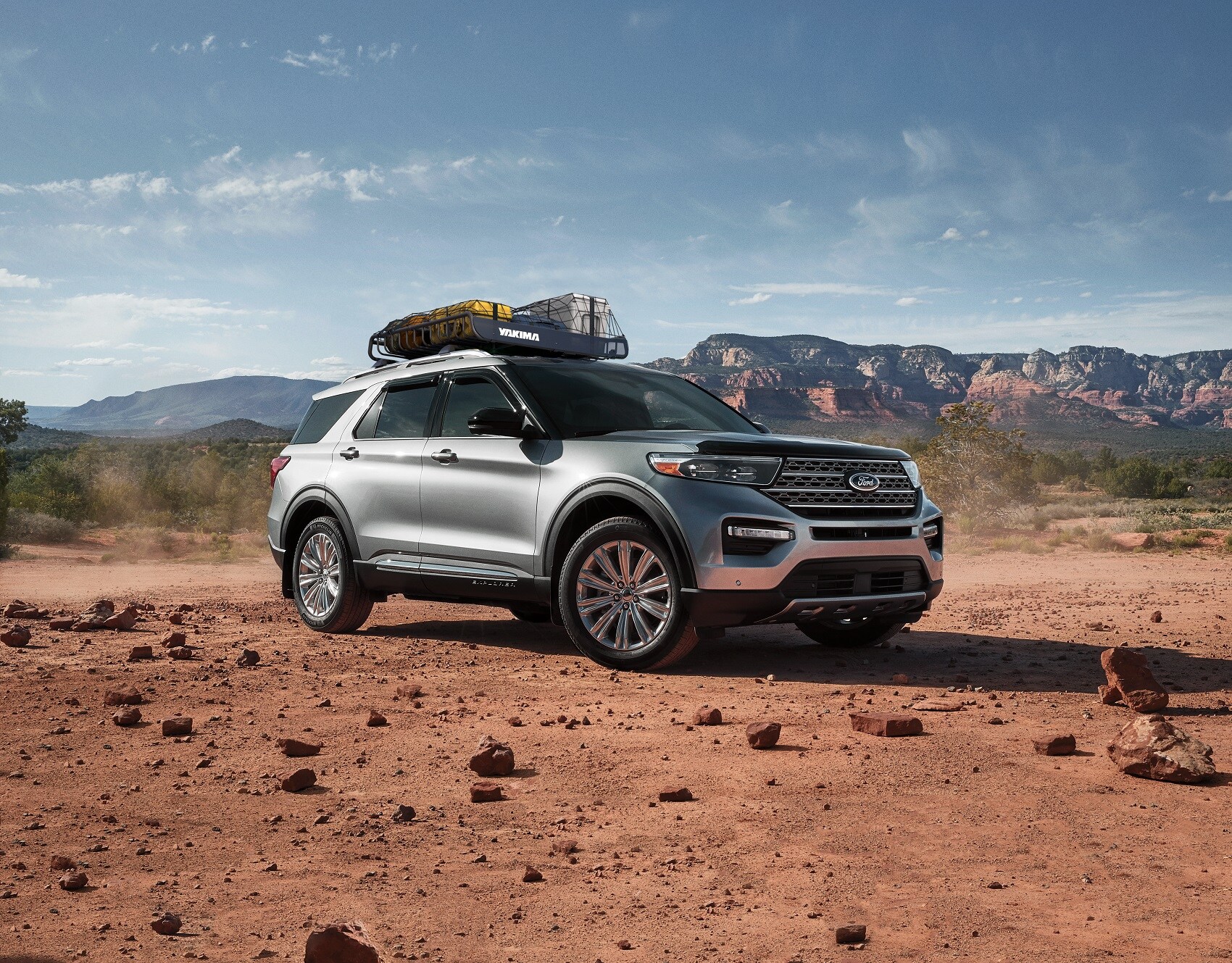 With all the various options you'll have when shopping at our Ford dealership, these car reviews are a great way to quickly narrow down your search to the exact car you want. Whether you have certain gear to tow, need enough space for the kids, or just want specific features in your new Ford, by simply reading our reviews you'll find out which model matches exactly what you are looking for.
Since they are all linked right on this page, you can complete this process at any time that is convenient for you, and access them anywhere you have internet access. Sitting in the waiting room at the doctor's office or while waiting for the kids to get finished with practice, just read a review or two and be one step closer to getting the Ford you've been picturing yourself driving!
---
Learn More About Our Ford Vehicles
Start to find the Ford you want and check out our car reviews now! Then, once the research is complete, you'll want to also take a ride inside whichever model you prefer to really get a sense of what it will be like driving it around Eatontown, New Jersey, on a daily basis. Luckily, you can do that right here at DCH Ford of Eatontown. Just contact us now to schedule your test drive!
---