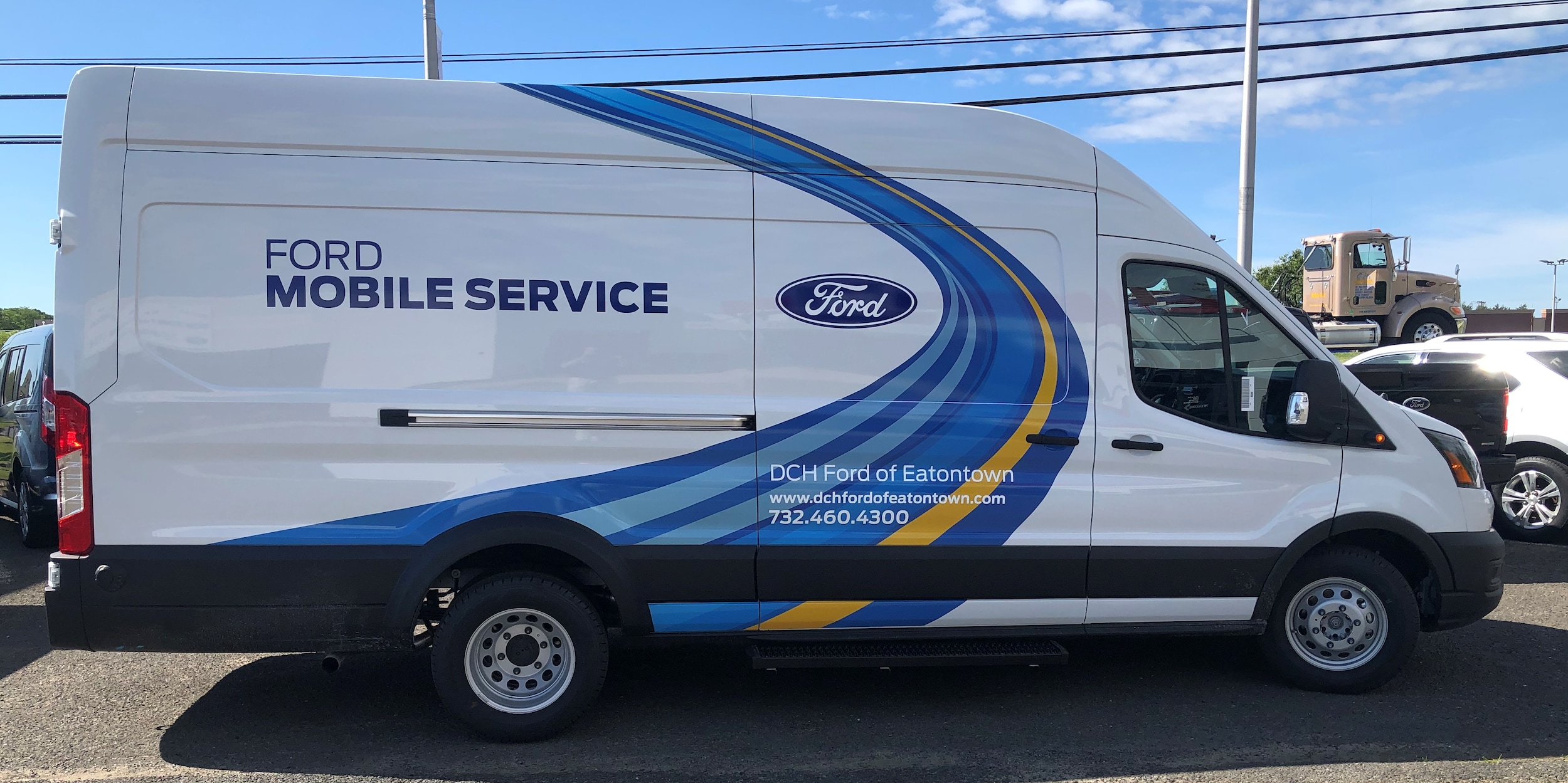 Mobile Service at DCH Ford of Eatontown
In today's busy world, there is a lot to be said for convenience.  When things are easy, the world just seems to work in a much more fluid manner.  That can also be said for everything automotive.  With all the demands on your time, from family, work, and social obligations, it can be tough to find the time to fit in your routine car maintenance.  Most drivers understand that neglecting their car service is a surefire way to cause a reduction in performance and expose yourself to potential costly repairs.  The service center at DCH Ford of Eatontown, located at 67 Route 36 in Eatontown, NJ, wants to make things easy for you, which is why they have mobile service to help.
When you need car service near Eatontown, NJ, you want to get your assistance from the experts.  Our dealership has made its reputation on providing the high-quality car maintenance and auto repairs that drivers expect from a world-class service center.  DCH Ford of Eatontown, located at 67 Route 36 in Eatontown, NJ, has the service technicians and resources to give you the auto service experience you deserve.  Our vast of menu of services includes basic car maintenance, like oil changes, and complex repairs to your engine and transmission.  Below are some frequently asked questions about auto service and the answers to them for the convenience of our customers.
What is Mobile Service?
Are you in need of an oil change, but can't seem to make it down to our dealership?  Is it time for you to change your engine air filter, but you don't have the time to bring your car, truck, or SUV to our service center?  Our mobile service might be the answer for you.  The mobile service option at DCH Ford of Eatontown allows our service technicians to come to you to take care of some of your basic car maintenance needs.  Essentially, if it is a service that doesn't require us to put your vehicle on a lift, we may be able to come to you and get the job done so you don't have to leave your property.
This service is offered to all our customers that live within a 30-mile radius of the dealership.  You will get the benefit of having some of our factory-trained, Ford-certified service technicians come out to you and take care of some of your basic car services.  We can change your oil, air filters, install soft trim mouldings, and install other special-order parts for you.  The mobile service option is perfect for someone who can't make it down to our dealership because of their busy schedule or some other life circumstance.
Frequently Asked Service Questions
How Often Should I Change My Oil?
Changing your oil is one of the more important things you can do to ensure your engine lives a long, healthy life.  Your owner's manual can tell you how often it is recommended to change your oil, but, in general, most cars will require anywhere between 5,000 and 7,500 miles.
When Should I Change My Brake Pads?
While every vehicle is different and has their recommended intervals, most cars, trucks, and SUVs require that their brake pads be changed every 50,000 miles.  Where you drive and how often may cause some variation on that number.  If you here any squealing, grinding, or metallic sounds coming from your brakes, or you feel like you are having a tougher time stopping, you should make an appointment to have your brakes inspected.
What Are the Benefits of Rotating My Tires?
Tires can be expensive, which is why no one wants to buy them more often than they already do.  A good way to ensure that you are getting the most out of your tires is by rotating them at the recommended intervals.  This will promote even wear and make sure that you get the most mileage out of them.  Tires that are not rotated run the risk of premature failure, which can be a safety issue.
How Do I Schedule an Appointment?
At DCH Ford of Eatontown, serving Eatontown, Old Bridge, Red Bank, and Ocean, we believe in making everything automotive convenient for our customers.  Schedule your service today by contacting a service advisor on the phone, or by using our online service scheduler, and take advantage of the professionalism, customer service, and skill that our service center has to offer.
DCH Ford of Eatontown

67 Route 36
Eatontown, NJ 07724